Chrome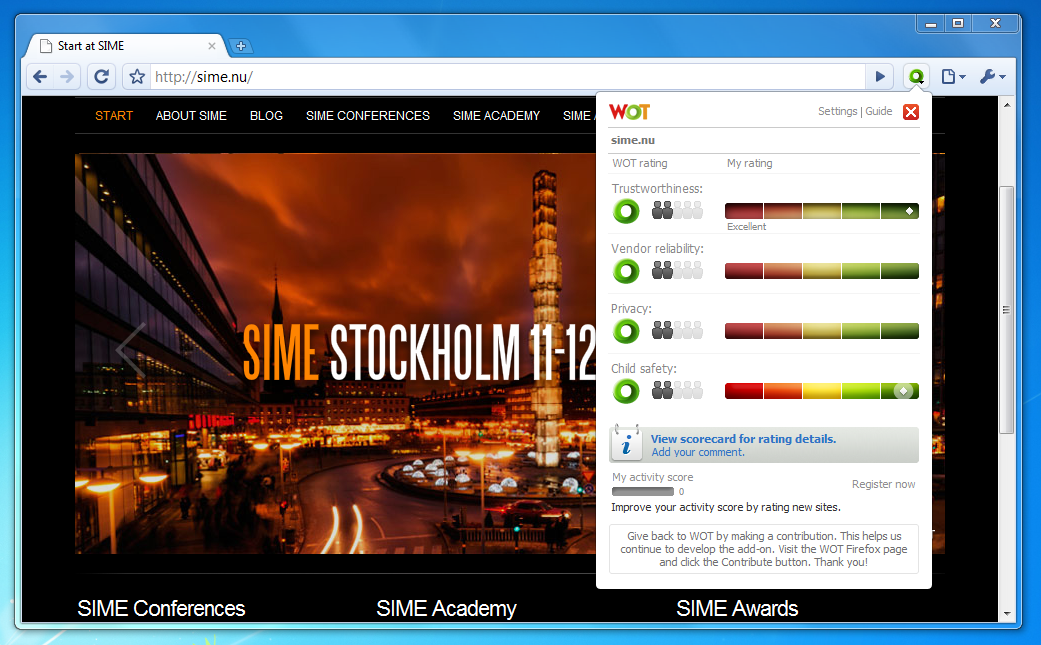 The add-on requires Chrome 16 or later, or any Chromium based browsers, such as Opera Next, Mail.ru Internet, Yandex Browser, and works on all supported platforms.
Terms and conditions
This program is free software: you can redistribute it and/or modify it under the terms of the GNU General Public License as published by the Free Software Foundation, either version 3 of the License, or (at your option) any later version. This program is distributed in the hope that it will be useful, but WITHOUT ANY WARRANTY; without even the implied warranty of MERCHANTABILITY or FITNESS FOR A PARTICULAR PURPOSE. See the GNU General Public License for more details.
Please notice that the Terms of Service apply to all WOT services. If you use the software or the API as a part of your own application or redistribute and modify the software, the API Terms of Service apply too.
Downloads
After installing, you can always update to the latest supported version by opening chrome://extensions and pressing the "Update all extensions now" button.
Chromium browsers version 16, 17
Development notes
If you are interested in participating in the development process, you are welcome to make pull requests with improvements and bug fixes.
Version history
WOT 2.0
WOT 1.0