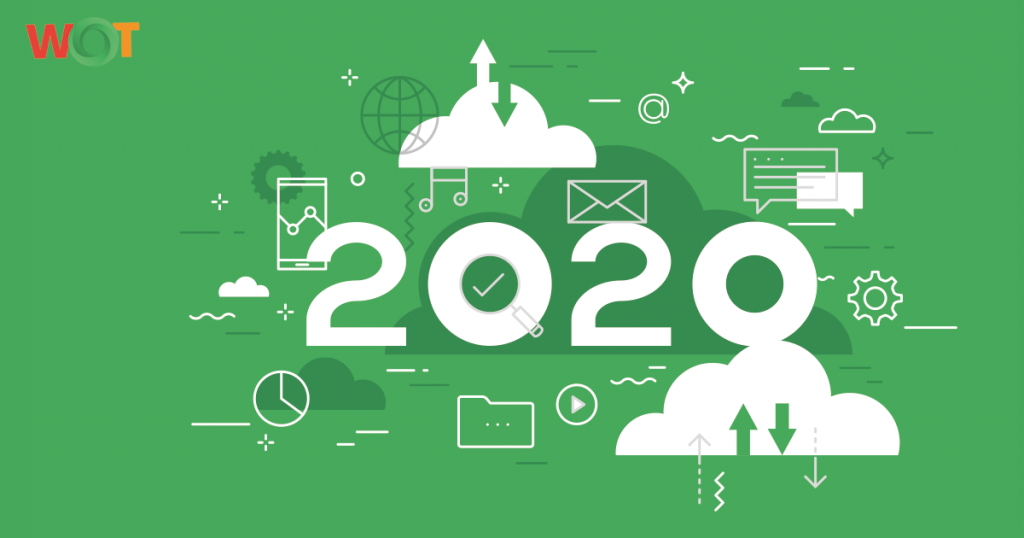 During the COVID-19 pandemic, technology has played a key role in keeping the world functioning during lockdowns and quarantines. From keeping businesses connected and allowing people to work from home, to entertainment, digital payments, robotics and everything in between – it's safe to say that technology has played a crucial role in helping to reduce the spread of the coronavirus while helping businesses stay open.
Here at WOT, we've rounded up 5 technology trends that will have long-lasting impact beyond COVID-19.
Digital and Contactless Payments
The coronavirus saw the spread of disease through human contact and through touching objects that may carry the virus such as cash. While digital and contactless payments are not a new trend as such, the coronavirus saw central banks in China, the US and South Korea implement various measures to ensure banknotes are clean before they go into circulation. 
Now, contactless digital payments, either in the form of cards or e-wallets, are the recommended payment method to avoid the spread of COVID-19. Digital payments enable people to make online purchases and payments of goods, services and even utility payments much faster and free of fear.
However, according to the World Bank – there are more than 1.7 billion unbanked people who may not have easy access to digital payments due to digital payments being reliant on internet availability, devices and a network to convert cash into a digitalized format. This will be a trend that will continue to develop post coronavirus and expand to those people who still are not utilizing it.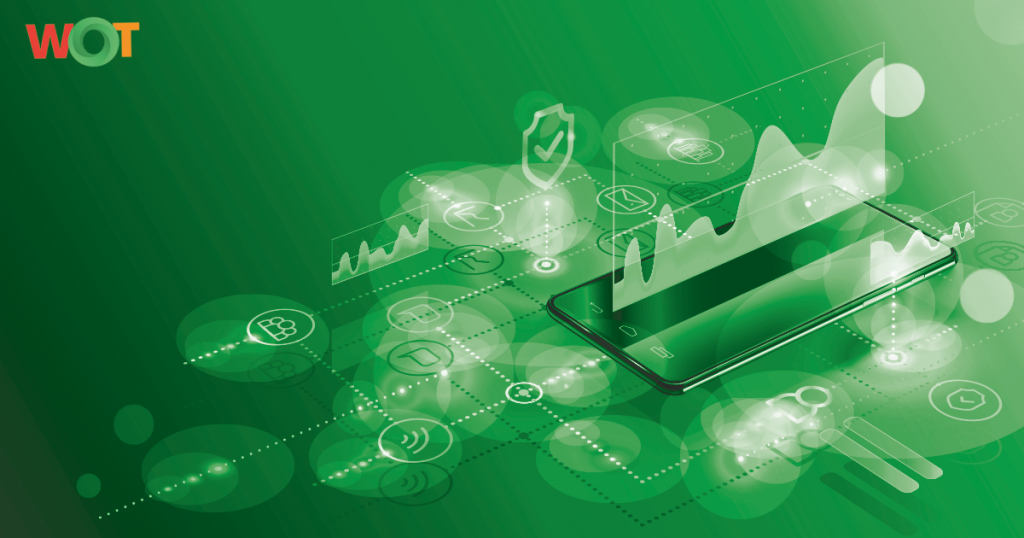 2. Zero-trust security
Zero trust security was a hot topic in cyber security before the pandemic began and may emerge as the new standard for enterprise data protection going forward. 
Zero trust security basically means that no one is trusted by default from inside or outside a specific network. Devices and users must provide proof of identity and other verification methods to gain access to resources and sensitive information on specific networks. This added layer of security has been shown to prevent data breaches.
Due to the coronavirus, millions of people are connecting to business networks from home, using equipment that is unknown to their IT organizations. This has pushed many enterprises to up their game with their cybersecurity measures. 
A zero-trust approach provides an added layer of protection against unknown visitors. It can also help guard against flaws within organizations that brought systems online quickly in order to get employees working from home quickly, with minimal security checks giving attackers the opportunity to enter them with ease.
Interest in zero-trust security was already growing before the virus hit. A survey by Pulse Secure LLC found that while only 4% of enterprises have already implemented the network segmentation and multifactor authentication practices zero trust demands, 69% plan to do so in the future. 
Additionally, earlier this month, Okta Inc. reported 275% year-over-year growth in the number of North American organizations that have or are planning to have a zero-trust initiative on the books within 18 months and said that 60% of North American organizations are actively working on zero-trust projects.
3. Remote Work
Due to the health regulations that many countries implemented to reduce the spread of COVID-19 and flatten the curve, many companies asked employees to work from home. Remote work is enabled and relied on by the use of technologies. 
These technologies include the use of virtual private networks (VPNs), voice over internet protocols (VoIPs), virtual meetings, cloud technology, work collaboration tools and even facial recognition technologies that enable a person to appear before a virtual background to preserve the privacy of the home.
In addition to preventing the spread of the virus and allowing businesses around the globe to function and stay open, remote work also saves commute time and provides more flexibility to employees.
With that being said, remote work or 'working from home,' also imposes many challenges to employers and employees.
Information security, privacy and timely tech support can be big issues, as revealed by recent class actions filed against Zoom. Employees may also experience loneliness and lack of work-life balance, to mention a few issues that surround this new trend.
Therefore, If remote work becomes more common after the COVID-19 pandemic, various laws and regulations will need to be updated to accommodate remote work – and further psychological studies need to be conducted to understand the effect of remote work on people.
4. AI/ML based Communication
Artificial Intelligence and Machine Learning (AI/ML) will be playing an increased role in the communication solutions of the future. 
When communication is being conducted using shared spectrum AI/ML systems, they will be continuously monitoring the load on the various networks.
Based on the data type, network load and number of users the AI/ML systems can help networks make a decision to choose the most optimum parameters to deliver content. For example, networks can make a decision to switch the transmission from one spectrum to the other in real time, which means that these systems will help greatly improve the user experience.
As you may already be aware, WOT combines machine learning algorithms with over 100 million website ratings and reviews from a global community of users that create a safety score for every website and app. 
While you browse the web, WOT runs a safety check on the URL and matches it to our database of site security reputations. 
Reputation icons are displayed next to search engine results, social media, emails, and other popular sites to help you make informed decisions online.
For example, online shoppers who explore new sites may be concerned about which sites can be trusted in terms of quality of products and customer service. By using WOT they can check potential issues of unknown sites, read other people's reviews and compare the reputations of different sites. And this is partly in thanks to ML algorithms that will definitely see growth post the pandemic.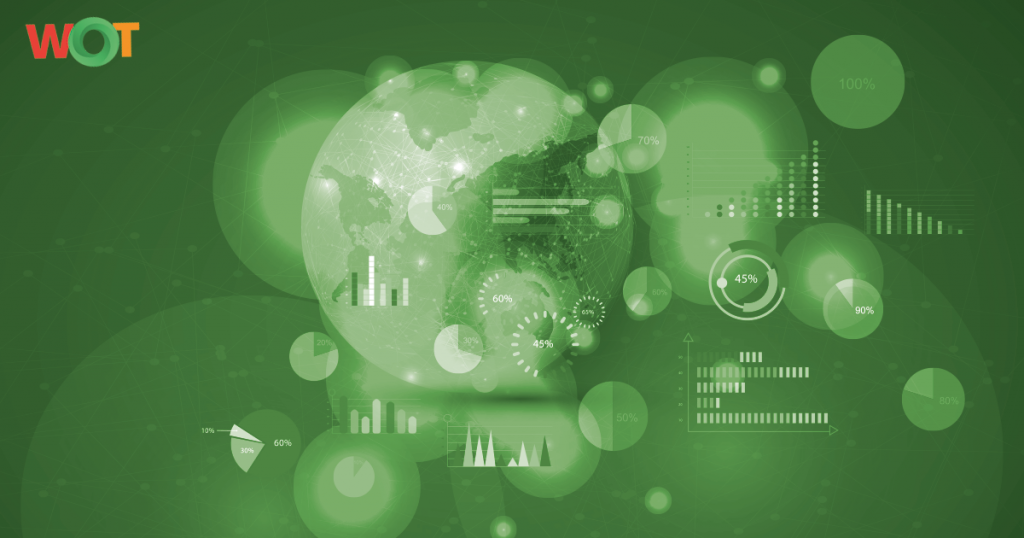 5. Online Entertainment
While everyone has needed to keep within 'social distancing' guidelines, the coronavirus and the quarantine measures that have been put in place, have meant that in-person interactions have been significantly reduced.
However, the human creativity brought the party online. With everything from Zoom dates to Cloud raves and the online streaming of concerts from musicians' own homes – online entertainment has gained traction around the world. At the start of the pandemic, Forbes reported that internet use was up 70% and online streaming more than 12%.  
Additionally, according to the New York Times, It appears that throughout the pandemic, people have been seeking out entertainment on streaming services such as Netflix and YouTube and have increased their time on social media platforms such as Facebook as a way to connect with family and friends. 
It's clear to see that the entertainment industry has taken a shift towards streaming. Bloomberg states that entertainment platforms are competing for fans who have more time than money to spend these days, which might just force a shift in thinking at the media giants and bring about the most rapid change the industry has ever seen.
Overall, all these trends indicate that technology will play a huge role in reshaping a post Covid-19 world. Do you have thoughts about any other trends? Let us know on Facebook now!