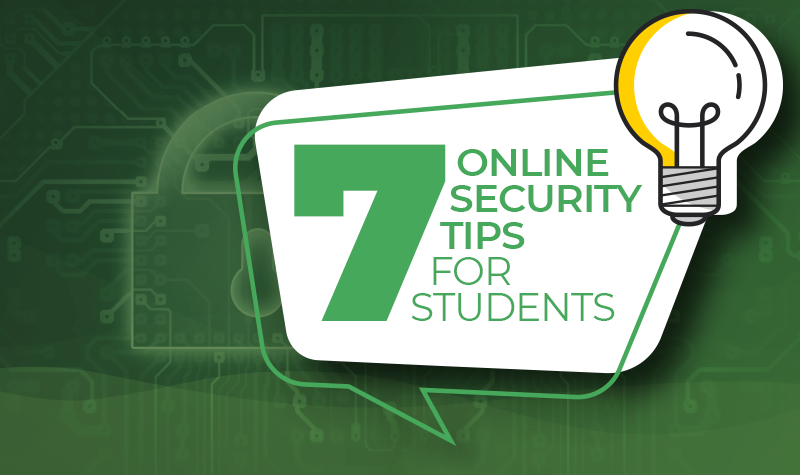 For many years, students have used the world wide web to help with their studies. All ages from high school to college spend time researching and working online. Students benefit immensely from using the internet and its benefits as they have access to all the information they need to help with their education.
Additionally, around the world, more and more students have recently been distant learning for periods of time due to the COVID-19 pandemic. Students have been spending more time on their computers and digital devices in order to get their work done, which is why online safety is so important.
What is online security?
We're sure you've heard this term time and time again however, the true meaning behind online security is about how you stay safe online while still having the freedom to browse the web.
Without the internet, especially as students you wouldn't have access to all the resources you need in order to get your work done. There's many benefits to using the internet on a daily basis, and since there are many educational programs and homework assignments that rely on the internet, it's crucial that students are aware of online threats and what makes certain websites and links off limits.
How to stay safe online when studying 
With that being said, it's also important to understand what you can do to make sure you stay safe online while studying. Here are our Top 7 tips on how you can stay safe online while you study.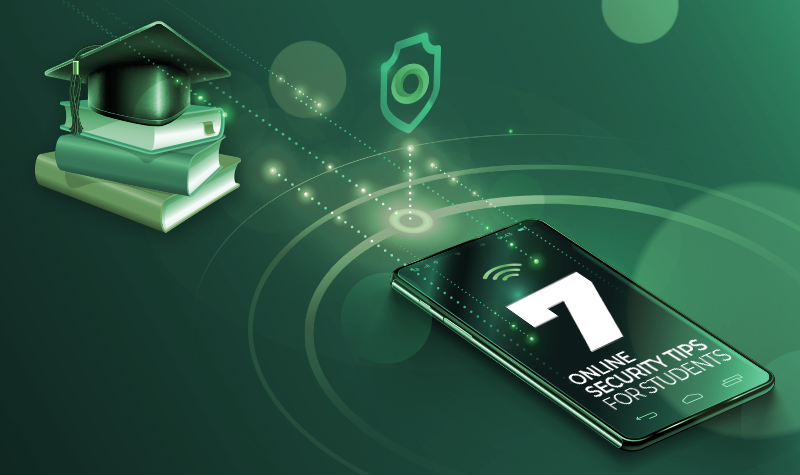 Safe Searching
Many schools and colleges already have content filters in place to make sure students can browse the web safely. However with more and more home schooling, you need to make sure that while at home, and when studying remotely you know what's safe to browse online and what's not.
Content filters can often help keep students safe from harmful content, however they aren't enough.  It was recently reported that 70% of 8-17 year olds had seen images and videos not suitable for their age in the last year and that 23% of them didn't know how to control who can see their social media profiles. 
It's important to understand that you can control this and WOT can help. Installing the WOT extension can help you with understanding which websites are safe and which are not.  While you browse the web, the extension warns you when you visit a site that may be dangerous, contain scams, malware, phishing or of any rogue web stores so that your purchases stay safe. 
How does it do this? WOT displays reputation icons next to the search engine results pages, on social media, emails and in other popular sites to help you make informed decisions before clicking on links.
For example, a red icon indicates that a website may be dangerous. A yellow icon warns you to be careful and a green icon lets you know that the website and/or link is safe to browse. These reputations are calculated by combining advanced algorithms along with millions of user reviews so that you can rest assured you're safe while browsing the web.
Verify Links and Websites
When clicking on links from emails and websites, it's important to browse smart. This means that you need to always double-check the URL of your banking site, social accounts and email sites before you log in. The majority of browsers such as Chrome, Firefox and Internet Explorer, now have a color-change on the left side of the address bar to indicate that a site is legitimate.
Additionally, it's always a better idea to type the URL address you require in by hand, especially if it's come in an email from a bank or something along the lines of. This will help reduce your risk of being phished.
Make sure you also check that a website begins with HTTPS instead of the less secure HTTP is a good start, however this too isn't totally foolproof.
With WOT you can check these links via the reputation icons we mentioned earlier which will help you make more informed decisions.
Secure Networks
If you're studying at home and connected to your own, home WiFi network, you can make sure that it's secure. How? Firstly, make sure you change the name of your home network. Most WiFi manufacturers give their wireless routers a default SSID (name), usually the company's name. Then, when a computer or mobile device with a wireless connection searches for a nearby network, this becomes public, giving hackers and cybercriminals an easier way of breaking into your network.
To throw hackers off their mission and avoid security threats, It is better to change the network's SSID to something that does not disclose any personal information.
Additionally, every wireless router comes with an already pre-set password, as well as the name, which is necessary for the initial installation of your router. However, it is very easy for cybercriminals to guess these details especially when they know which manufacturer has provided it.
Therefore, once installed, be sure to change both the username and password immediately. A good wireless password should be around 20 characters long and a mix between upper and lower case letters, symbols and numbers – making it hard for cybercriminals to guess.
If you do need to connect to a public WiFi network, WOT has the ability to let you know which ones are safe to connect to and which are unsafe. Download WOT here to make sure you ramp up your WiFi security today.
Protect Your Passwords
Protecting your passwords may sound obvious, but many people make mistakes that make them prone to having a less secure browsing experience. 
A strong password whether it be for online learning, emails or social networks is vital so that cybercriminals have a harder time with accessing your accounts. Your passwords should always be around 20 characters long and a mix between upper and lower case letters, symbols and numbers.
Additionally, make sure you store them somewhere safe and not where anyone has easy access to them. LastPass is a great password manager as it remembers all your passwords, across every device.  
Secure Your Personal Information
Protecting your personal information online will help you with reducing the risks of online fraud such as identity theft. There are four main ways you can protect your personal information while you browse the web including;
Be aware of who you share information with.

Store and delete personal information securely

Ask questions before sharing any personal information with anyone online.

Make sure your computers and digital devices are secure. 
By making sure you put these practices into place, no matter where you are, what you're doing or who you're speaking to you'll be able to study in peace online, safe in the knowledge that your personal information cannot be stolen easily.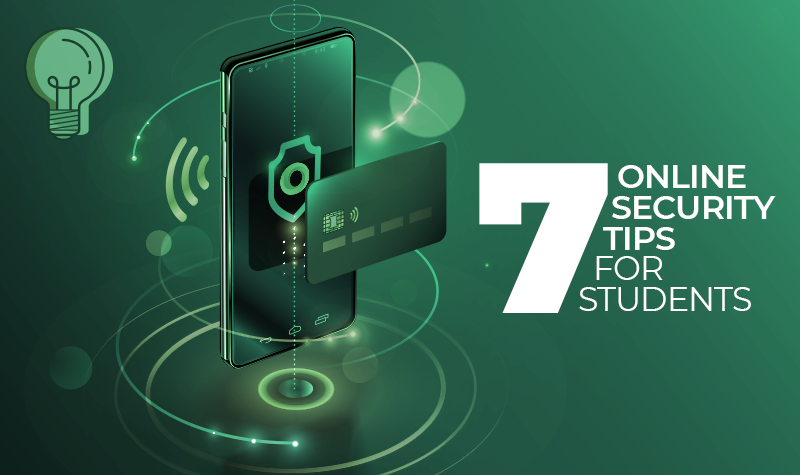 Be Aware of Scams
Online scams consist of a range of 'attack methods' from cybercriminals that use the internet to get personal information, money and data from unsuspecting victims. Internet scams come in lots of forms and can consist of everything from malicious software in programs and apps, to phishing scams  
Scammers will almost always try and trick you into handing out financial information or some form of private data and many successful internet scams have similar endings: Victims either lose their own money or fail to receive funds the fraudster promised.
To make sure that you don't fall victim to scams online, read more about what you can do to reduce the risk of becoming a victim here.
Additionally, WOT provides you with the ability to block and avoid websites that may be harmful or have poor reputations, with warning from WOT to block them as you wish. You can also report such sites and read reviews to WOT.
Backup your Data
The majority of us use computers and mobile devices every single day and store a lot of information that we need to function on them. Imagine researching for days on end and writing a piece of work for school or college only to have your computer die and everything on it gone too, all because you didn't back up your data. Horrifying right? Well, we're here to help make sure you understand the importance of backing up your data, and it's not just in case your computer dies.
Yes, the main reason for data backup is to save important information if a system crashes or there is a hard drive failure. However, there should also be additional data backups, not only in a 'cloud' to make sure that you're ready for anything.
Consistent data backups lead to peace of mind and in the event that a cybercriminal accesses your system, you have a backup ready to use and nothing is lost. It is never too late to start saving important school work or information. In the end, data backup is necessary to save you from losing important information and work you need.
As you can see the majority of the tips for online security are pretty straightforward, however it's important to implement them and use them at all times to make sure you can study with peace of mind, in the knowledge that you are secure. Study safe!