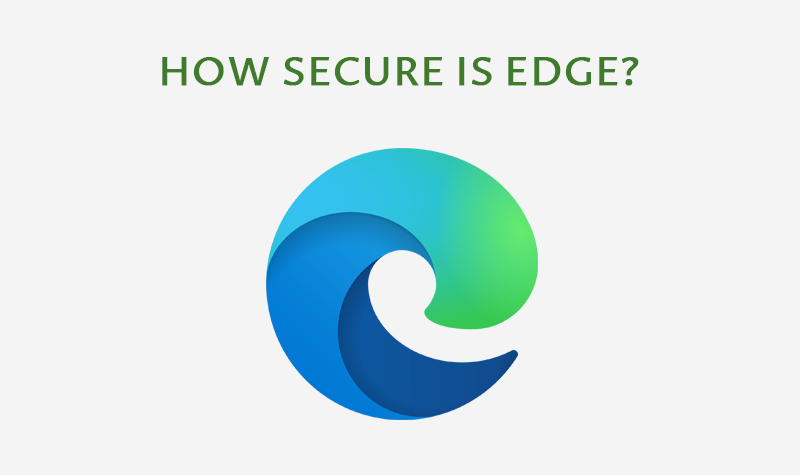 Microsoft recently made the new Edge browser available for download. Version 80 of Microsoft's Edge browser, now based on the Chromium source code, launched on January 15th, and with it came an increased focus on privacy.
The new Edge browser will be automatically delivered via a Windows Update to Windows 10 users over the next few months, however, it will also be made available for Windows 10, Windows 8.1, Windows 8, Windows 7, macOS, iPhone, iPad, and Android. Microsoft has even promised Edge for Linux in the future.
The new Edge browser contains many of the features found in Google Chrome such as working with Chrome extensions and features found in the older Edge browser such as several major security enhancements that help protect users from web-based attacks created against Windows. 
Many websites are safe but more than a few have been developed to gain your personal information or your computer's resources for a variety of reasons. Cyber attackers don't live by any set of rules and will do anything to take advantage of people through hacking or deception. If you're ever questioning the safety of a website or browser, use WOT's Extension for the ultimate coverage and protection. We're taking an in-depth look at Edge and how secure it is.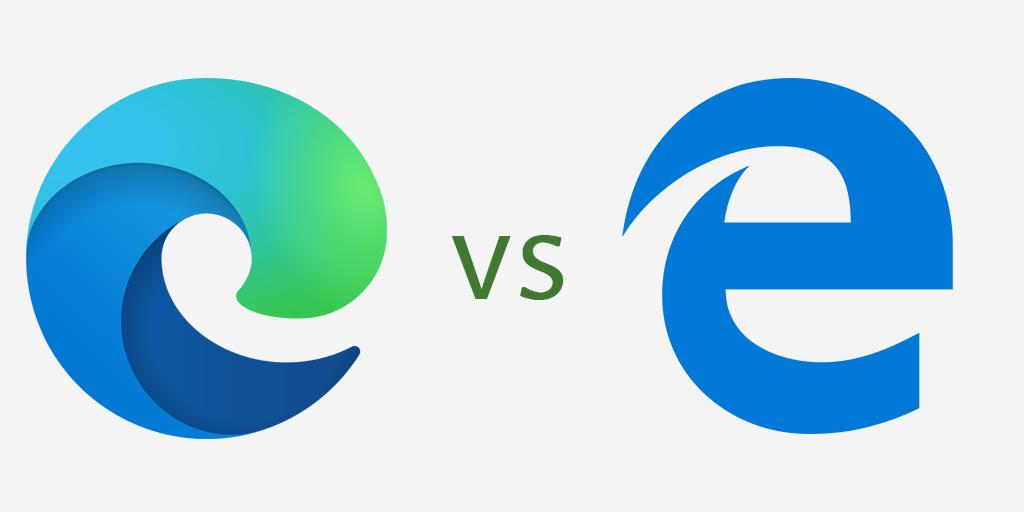 How does Microsoft Edge compare to the previous version?
The new Microsoft Edge is available in more than 90 languages, as well as on iOS and Android, providing users with a true cross-platform experience.  The new Microsoft Edge comes with more privacy, more productivity, and more value while you browse. Additionally, the new browser is packed full of new features like tracking prevention, which is on by default, and provides three levels of control while you browse.
Users are also able to customize their online experience with the new Edge browser. Through an innovative new feature, users can choose a new tab page layout or design and select the types of news they want to see.
Additionally, the new and improved Edge comes with great new capabilities including;
ADD support

Internet Explorer mode

4K streaming

Dolby audio

Linking in PDF

Microsoft Search in Bing integration

Support for Chrome-based extensions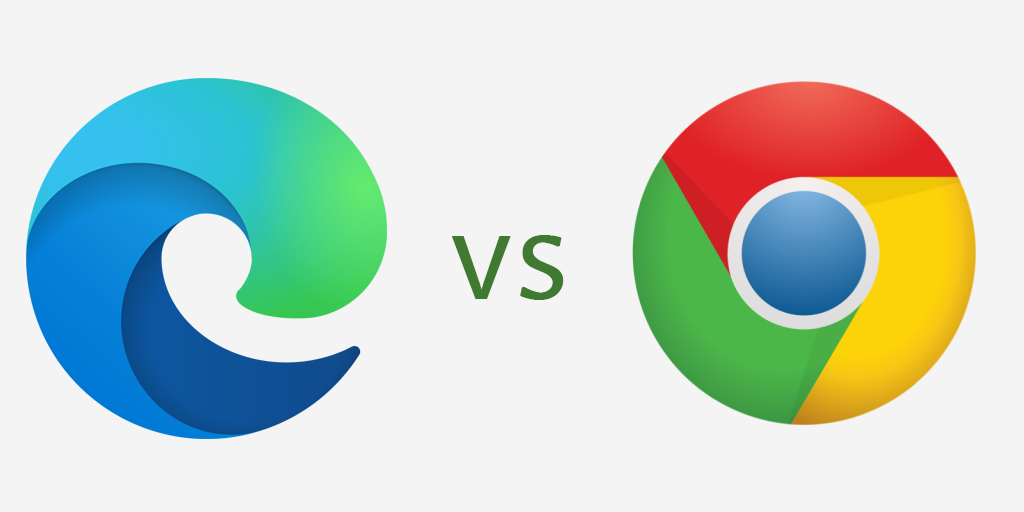 Edge versus Chrome
With the new Microsoft Edge browser, it is clear that it has become increasingly similar to Chrome, however, there are still various differences. 
For example, Edge removes Google's services and often replaces them with Microsoft ones – Edge sync users browser data with their Microsoft account rather than their Google one.
There are also some features that Edge offers that Chrome doesn't. Edge has a built-in tracking prevention feature and a potentially unwanted program blocker. Similarly to the old Edge interface, there is also a favorites button to the right of the address bar on Edge's toolbar. Microsoft is also bringing other features from the old Edge over, including "collections" for capturing snippets of web pages and storing them in the same place.
If you prefer and trust Microsoft more than Google or if you simply want a browser with built-in tracking protection features and Chrome's engine, you'll probably prefer the new Edge browser over Google's Chrome browser. 
In either case, Windows 10 users who stick with the included browser will now have a more modern, capable browser with an open-source engine that's updated more frequently and better supported by websites. 
How does Edge's security compare to other browsers?
Browser security is important for all internet users, especially considering that a secure browser is one of the major lines of defense against computer malware and malicious websites 
Microsoft's Edge's security provides some food for thought. Edge sends identifiers that can be used to link requests (and associated IP address/location) to back end servers. This is a setting that cannot be disabled in user settings, meaning it's just something all users will have to comply with when using the browser. Furthermore, Edge also uses other Microsoft products in the background, even if users didn't intend to. For example, it sends any and all browsing history to Bing, recording every letter typed in the URL bar, and once a user does get to a site, it sends two more requests with one going to "web.vortex.data. Microsoft.com"
However, it is also important to mention that managing privacy on Edge is much easier than it is on Chrome. Edge's privacy settings are easy to understand and do a great job of telling you what it's doing on the privacy front and how it could affect your experience.
Edge also has tools to block first-party cookies (used to keep you logged in or remember the items in your shopping cart) as well as third-party tracking cookies (used to keep track of your browsing activity)
By using the "strict" privacy setting in Edge, which blocks most trackers on sites, some users have reported that sites have asked them to disable their ad blocker – even when they don't have one installed on Edge, pretty impressive.
On Chrome, the closest privacy setting to Edge's "strict" option is blocking third-party cookies, which doesn't really have much of an effect on ads.
With this in mind, we believe that it is definitely worthwhile downloading Edge so long as users use Antivirus and WOT to intensify their online security.
How does Edge protect against hackers, malware, phishing, and spyware?
The new version of Edge blocks trackers by default using one of three different levels of protection. The "Balanced" version, which is active upon installation, blocks various third-party trackers along with any trackers designated as "malicious." This mode takes into account sites you visit often and the fact that an organization may own several sites; it lowers tracking prevention for organizations you engage with regularly. 
"Basic" offers a more relaxed level of control; it still blocks trackers, but only those Microsoft describes as "malicious." You can also switch to "Strict," which blocks most third-party trackers across sites.
Edge is not the only software protecting Windows 10 against attacks. Edge was built and designed to operate on Windows 10, which has its own built-in security with Windows Defender and Windows Firewall. Defender is anti-malware which can scan files and offer real-time protection, which enables control over incoming and outgoing connections. Device Guard is another security feature in Windows 10 that can block unsigned apps from running on the machine and network.
SmartScreen is a Windows 10 feature that can protect you when using Edge. SmartScreen is a security feature that can protect you against phishing attempts from sites that attempt to steal personal information. SmartScreen also checks files from file-sharing sites such as DropBox to see if any potential threats exist.
How can you pair Microsoft Edge security with other security apps?
As mentioned above, you want to take advantage of other security features that come with Windows 10 such as Defender and Firewall. Adding extra layers of security help protect you against threats to your information and devices. You should always exercise common sense when web browsing, however; sometimes this is not easy. Keep up with the news, enable update alerts and use trusted tools to enhance your computer security and stay ahead of the threats.