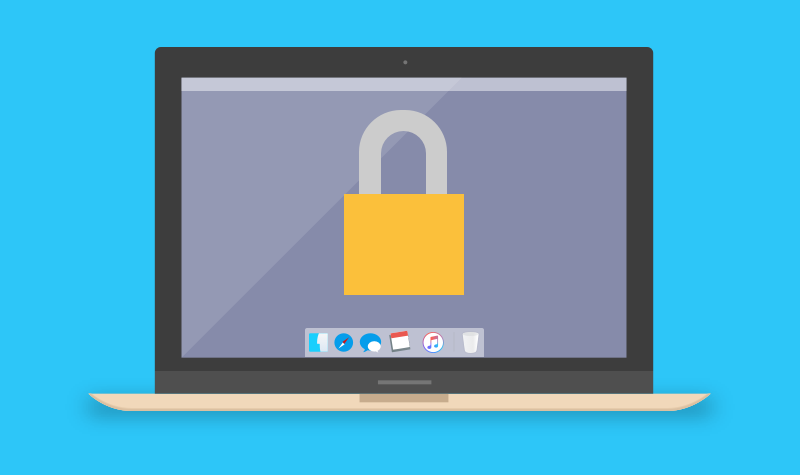 This post was created as a follow-up to the very popular post we published on how to encrypt your files on a PC. One of the problems with personal devices such as phones and laptops is that they're vulnerable to theft and hacking. In the event your device is lost, stolen, or hacked, you want to be able to protect your files to make it impossible for attackers to gain access to your personal information and files, which could leave you open to identity theft. You can take several steps to protect your Mac.
These steps will help you create a secure encrypted environment for your sensitive data. For instance, you can create an encrypted disk image with a built-in utility and whenever you need to open your files, you can mount an image file to enter your password. The benefit and importance of encrypting your files is essential so thieves and cyber attackers cannot access your information.
Encryption on Mac
To encrypt files on a Mac, you can use Disk Utility and Print to PDF. These basic methods of encryption both use features primarily intended for something else, which helps mask your files. For instance, Disk Utility is intended for imaging and disk repair. An attacker may not look to these features for sensitive files. You can use Disk Utility to create a disk image containing encrypted files from one of your folders. Print to PDF is another way you can encrypt files without advertising the fact. Print to PDF creates a standard format file you can send to anyone on any OS with a password protection option. Both options serve as a multi-layered approach to security, which is the best way to secure files.
How to encrypt using Disk Utility in 4 steps
Before you begin, you can either apply this process to a new folder or existing one. If you choose to create a new folder, follow this process to begin the encryption process with Disk Utility.
Go into your

Applications

>

Utilities

folder to find it.

Go into the File menu and select "New Disk Image from Folder".

Select your encryption method and save it. You can select 128-bit AES encryption or 256-bit AES encryption. Depending on how secure you want your files to be, 256-bit is best but it will take longer for you to recover your encrypted files.

After you select your encryption method, you can open the disk image to use your files as you normally would. When you close the image, it will be encrypted.
To create a disk image from an existing folder:
Choose

File

>

New Image

>

Image from Folder

.

From here, Disk Utility will ask you to select the folder you wish to encrypt and then you can follow the same process as above.
This process works best on files you wish to archive that you do not plan to add more files to. You should select either a compressed or read/write format for the image. Once you complete this process, you have created a way no hacker can crack your files. You can then copy the image to another drive or device, upload to the cloud, or leave them on your Mac.
Print to PDF
Another method Mac users can easily encrypt their files through a non-traditional way is to use Print to PDF. This method works with any file type that you can "print" a file to a PDF. You can find this option on the Print window when you choose to print under the file window.
Once you get to the Print window, find the PDF button and click on it, then select "Save as PDF."

Make sure to click on the Security Options button before you save the file. Security Options will bring you to a number of ways you can password protect your file.

You can choose to require a password to open the document, require password to copy text, images, and other content, or require a password just to print the document.
After you've protected your file, you will notice the icon has changed from a normal PDF to one with a lock, this shows the file has been secured with a password. If someone tries to open the file in a Preview, the lock icon will show and state the document has been password protected. The file will only open when the correct password has been entered. Entering the wrong password will not do anything.
This feature is a great way to share documents with sensitive information as it can be emailed or shared and can be open as long as someone knows the correct password to use. Like Disk Utility however, the single file cannot be modified. You have to create a new file and run through the process of password protecting it again. Many PDF documents cannot be modified anyway, so password protecting the file is the best way to transmit your sensitive information.