Tackling internet safety and security is no easy feat. With unlimited content and unfiltered access, the worldwide web can feel endless. As parents or guardians of children, it can be hard to navigate what's appropriate, what's safe, and how to discuss such a complex topic with your family. And after almost 3 years of online learning, children and teens might feel overly comfortable and confident navigating the web. The internet is a risky place for everyone – including adults. Spam and phishing emails are becoming more realistic by the day, data breaches happen frequently, and online bullying is affecting 1 in 5 teens just in the United States. So how do we go about discussing internet safety with the family? We break it down in a way that shows that yes, the internet can be a wonderful place, but it can also do a lot of harm, it can spread a lot of hurts, and in some instances, it can be dangerous.
The Top Online Threats For Children and Teens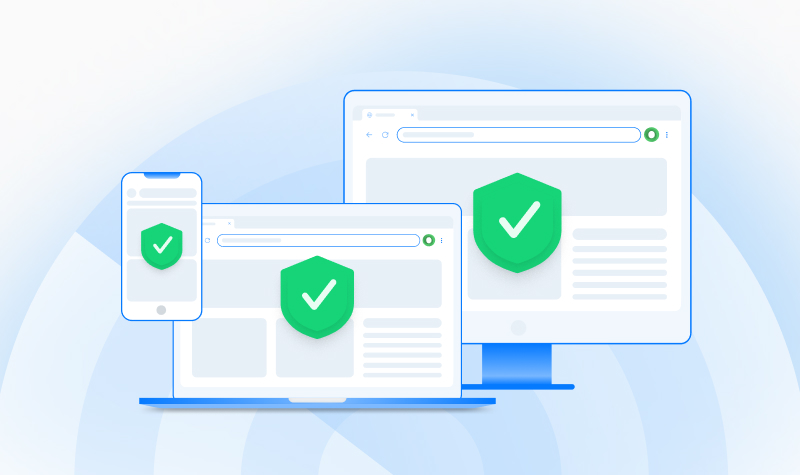 It's estimated that kids and young adults between the ages of 8 to 28 spend about 44.5 hours each week in front of digital screens. It's crucial to identify and understand the different types of online risks and dangers that exist as kids are already online. The best time to practice internet safety is before it's actually needed. And while your child might not encounter all of the threats below, it's important to spread knowledge and awareness in order for them to make smart decisions online when you're not around.
Cyberbullying
One of the most common types of harassment children and teens face online is cyberbullying. According to Pew Research Center, 59% of teens have personally experienced abusive online behavior. Cyberbullying can range from hurtful name-calling, damaging rumors, or physical threats.
Predators
Online predators are typically adults who are using the internet to exploit vulnerable people, from children to the elderly. And they can come from almost any platform – gaming platforms, social media platforms, as well as instant messaging and email, various forums and more. It's important to always stay aware and cautious when communicating with people you don't personally know in the digital space.
If you're a child who has experienced – or is currently experiencing – any of the above, it's so important that you report it to the adults in your life so that you can stay protected. Whether you feel comfortable telling your parents, an older sibling, or a teacher at school, they are there for you and will make sure you stay safe online.
Internet Safety Tips for Your Family
Set ground rules
For a safer internet experience that the entire family can enjoy and work with, setting ground rules and expectations is crucial. Inform your family that they should never share personal email addresses or account passwords with anyone – not even friends. Introduce them to the social network sites that are safe to use and the others that are completely off-limits. Show them the difference between the good sites versus the bad sites. Instruct them to never download photos or click links in emails without first clearing it with you, their parent, or their guardian.
Show your family how to check if a site is secure
You can instantly tell if a site is secure by looking at the URL and checking if it has the letter 's' after 'http'. However, if you want to add a second layer of protection you can use WOT's free site-checker to check any website's safety score and ranking, which has been personally reviewed by our community of 2M+ people. Install WOT today for a safer internet tomorrow.
Set parental controls
There are plenty of free and premium parent control softwares to help monitor your children's online activities. From Apple to Google, YouTube kids and more. At WOT we also offer the option to lock certain Apps on your devices with password protection as well as block any adult content.
Protect personal information
Even if your children are participating in e-learning, there is no need for them to share their birthdays, home address, phone number, personal photos as well as their full names.
Make sure your software is up-to-date
One of the best, easiest ways to ensure internet safety for the whole family is by making sure that the software and firmware on your devices are updated regularly. When a company releases new updates to its software it's usually for good reason. They're addressing the most recent and innovative threats that can put your family, and your devices, at risk.
The internet is powerful. Even when best practices are applied for internet safety sometimes the dangerous content can still get through. Being open with your family regarding the dangers that exist on the web is just as important as prevention methods. Let them know they should always tell an adult if something feels wrong, scares or hurts them. They don't have to go through it alone and the WOT community is here to help.