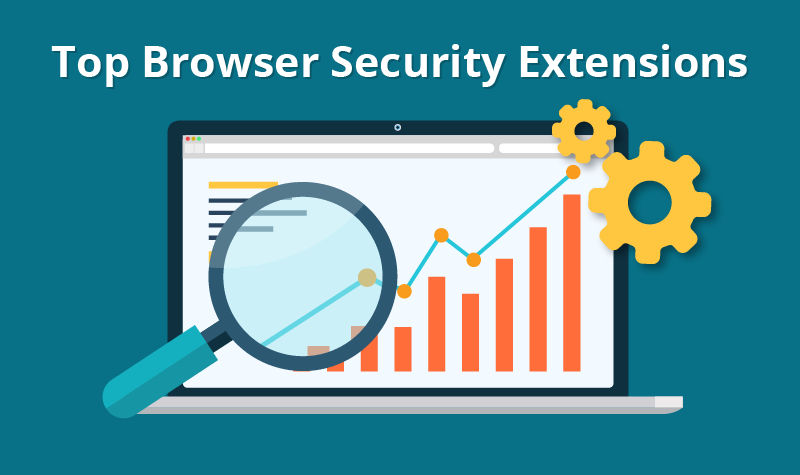 Every time you surf the web you are vulnerable to a variety of potential threats such as viruses, malware, botnets, hacking, phishing, and much more. There are several tools, both free and paid, at your disposal that can protect you from a variety of threats, and each tool has its own benefit. We've compiled a list of the top extensions for you to employ a multi-layered security approach to online browsing.
Adblockplus, AVG, WOT, Adguard, Ghostery, AdRemover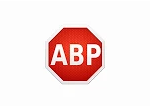 Hate seeing popup ads? You're not alone. Adblock Plus is a free extension you can use in your browser that will allow you to surf the web without seeing annoying pop up ads. You can block tracking, malware domains, banners, video ads, pop ups, and more even when you surf social networks such as Facebook. With over 300 million downloads so far, Adblock Plus is one of the most popular browser extensions available. Adblock Plus works with Windows, OS X, Linux, and Android and is available for every major browser.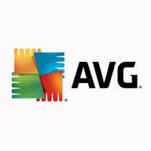 AVG is one of the most popular browser extensions to use with Google Chrome, and was purchased by Avast for a whopping $1.3B earlier this month. AVG works with PC, Mac, Android, and iOS based computers and mobile devices, and includes a combined package that helps you manage multiple processes from a single platform. Its added value is not only an extension for online protection against viruses and malware – it also offers the ability to boost speed, extend battery life, and clear up space to make your PC or mobile device run faster. The tuning dashboard is user friendly and displays your device's potential to operate better. Not one of the freebies, AVG costs $39.99 per year.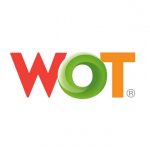 WOT is a community-powered secure browsing tool to keep you safe when surfing online. Unlike several other extensions, WOT is completely free and provides excellent online protection from threats only the human eye can spot, such as phishing and scams, but also warns users against sites that are known to host malware. You can find out which websites are trusted based on millions of user experiences so you can safely surf, shop, and search online. A traffic light style icon offers guidance in finding trusted links in search engines, social medial, email, and several popular sites. You can also use it to find out what websites contain malware. WOT offers website reputations and reviews to help you make an informed decision about whether it is safe to continue to navigate through a website or get out. This tool is supported on Firefox, Google Chrome, Safari, Opera, Android, and a host of others.

Adguard helps get rid of ads and online tracking and protects your computer from malware. This extension works on a network level and isn't subject to limitations browsers impose on extensions. You can use it as tool to find the cosmetic processing of webpages with CSS to hide broken and blocked elements on a web page. You can use Adguard with multiple browsers from Firefox and Chrome to Yandex and Internet Explorer. Each network query is reviewed and checked through a database containing over 1.5M phishing and malicious sites to ensure you do not fall victim to them. All standard platforms are supported by Adguard such as Windows, Mac, Android, and iOS. Three license packages are available for AdGuard. You can add Adguard to your mobile Android devices for $9.95 per year, to your Windows PC or Mac for $19.95 per year, or bundle and save for $24.95 per year for a license that covers both your mobile devices and PCs.

The Ghostery browser extension is geared toward both business and individuals to provide online protection. Now you can enjoy a faster browsing experience with an extension that removes page clutter, controls your data so you can find it quicker, and offers tools to understand what different trackers do and how they affect your browsing experience. One of the best features is that it is free and easy to install and use on Firefox, Chrome, Opera, Safari, and Internet Explorer. With Ghostery, you can discover where trackers are found on web pages and how to look for them. This extension has offers protection to PCs and mobile devices. Ghostery is free for individuals but enterprise pricing starts at several thousand dollars a year.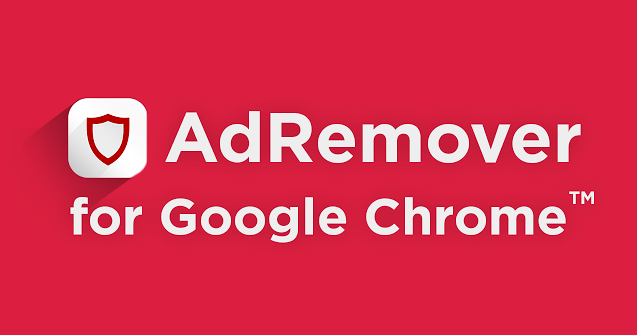 AdRemover for Chrome is one of the lesser known free extensions that does what many other ad blockers does and is easy to use. You don't have to enter any personal information to register for AdRemover. This extension is simple to use and blocks ads from all web pages including Facebook, Hulu, and YouTube. You can also whitelist ads on certain sites if you wish.
Many online threats can stem from aggressive online tracking, with much malware getting injected from malicious ad networks and automatic downloads resulting from ads. We need to face it – ads are here to stay, like them or not, and the extensions presented above help block and remove them to give you a positive, safe web experience. It is up to each website to find a balance when offering strategically placed ads without being too annoying or putting their users at risk. If they don't, you might want to either layer up your browser security or stop visiting the sites in question if they bombard you with endless ads when all you want to do is read the content.