As part of our ongoing efforts to improve WOT, we have recently released our latest version with a new UI look, general bug fixes alongside stability and performance optimizations.
We're glad to introduce you to some of our new key upgrades and UI changes:
Website Scorecard: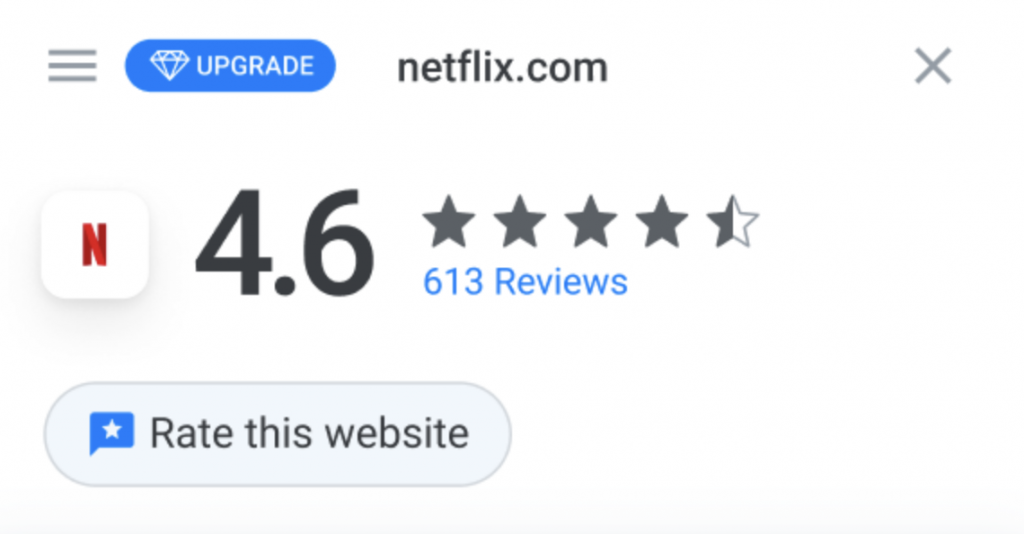 1. We reorganized and redesigned the extension's slider scorecard of each website with a cleaner and more intuitive look.
2.The header will display the website's URL and under it, to the left, the website's Favicon, the aggregated score and star rating with the number of reviews the website has.
3. Beneath it you can click 'Rate this website' and be transferred to the full scorecard where you can rate and review the website.
4. The full list of reviews can be found on the website's scorecard after clicking on the number of the reviews, and later on will be displayed on the slider scorecard as well.
Security Report: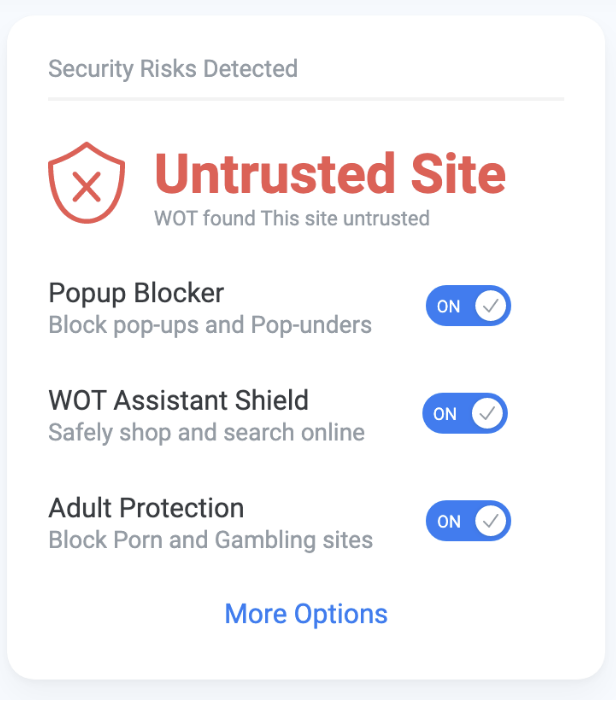 1. The second segment of the slider scorecard displays the security status of the websites as determined by multiple factors.
2. The website will be either Safe, Suspicious or Untrusted Site and will be colored accordingly.
3. On the bottom, you can Enable 'Enhanced Protection' and enjoy our advanced features to keep you safe online (Popup Blocking, Assistant Shield, Adult Protection and more).
Categories and threat assessment: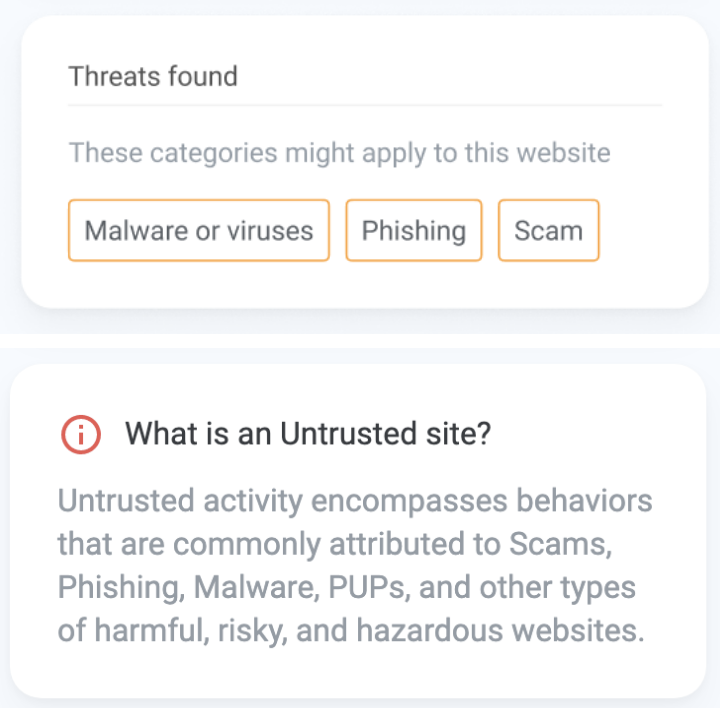 1. The last segment of the scorecard will display the categories that might apply to the websites, according to popular blacklists and users' reviews.
2. There are many categories that can apply to websites, from 'Phishing' and 'Scam' to 'Adult content' and 'Good site'.
3. If you wish to apply a category you believe describes a website, you can do so while reviewing the website on the scorecard. 
Your feedback is a huge help to our continuous efforts to improve WOT
Send Feedback or contact our Support.
Don't have the WOT browser extension yet? Click here to download!